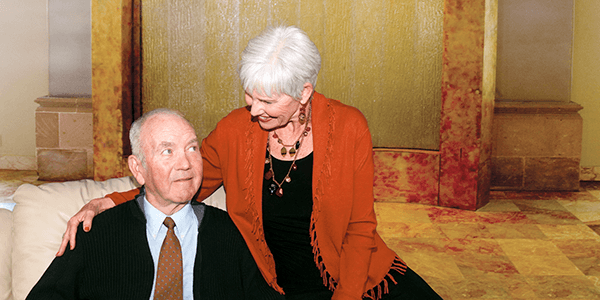 "My dad always said, 'you have to get the best education - this is America!' So in 8th grade, he told me I was going to Saint Ignatius… because it's the best!" says Bob Zavagno, Jr. '82.

Bob looks back and marvels at the way Saint Ignatius prepared him with study skills. "The Jesuits said 'we'll teach you how to study.' And they did. It became apparent in college where I saw brilliant kids, but they didn't know how to study."

With a business degree from Marquette University, Bob is now President of The Cleveland Marble Mosaic Company. His father had been president of the company before his death in 2010. Sons Joe '12 and Bobby '15 are now Saint Ignatius students, continuing the family legacy. "I came into the school completely unprepared - but came out feeling I could tackle the world."

He and his father started a family scholarship back in the 1990s. Since then, Bob Jr. has started up two more scholarships and became a member of the Saint Ignatius Manresa Society with a life insurance bequest. "Father Welsh always said it was the run-of-the-mill students who worked the hardest and gave back the most!"

When Bob was a student, tuition was just $850/year. It is now about $13,000. "It feels great to donate to the school - so kids can go when the finances aren't there. I always tell people to apply there, even if they think they can't afford it."

Rather than look back with nostalgia on the "good old days," Bob feels the school and the culture are even better. "A school that good has to be available for everyone, not just the elite. I don't want to see kids fall through the cracks. Finances shouldn't be the deciding factor. We need to keep growing the endowment."