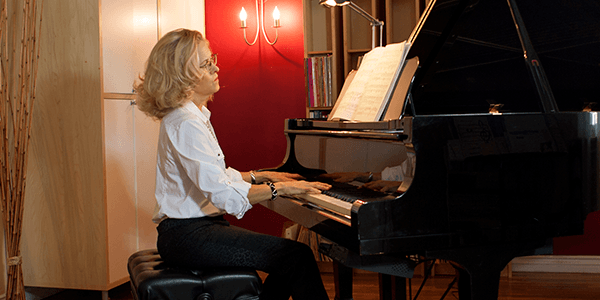 Imagine endowing a scholarship at Saint Ignatius while you're still paying your own children's tuition. Sounds like a leap of faith… or insanity?

Marty Stock '80 has done just that. Marty has been in the advertising business for 27 years. He is now director of account management for Draftfcb (formerly Foote, Cone & Belding), one of the oldest ad agencies in the country.

Marty endowed a scholarship in honor of his father, Robert T. Stock '46, a Notre Dame graduate, member of the 101st Airborne in Korea and writer for the Plain Dealer for 30 years.

"My dad's family was not well off. He would never have been able to attend Saint Ignatius - but a relative stepped forward with the tuition in 1942." The school made an enormous impact on his father, a man Marty describes as "a deeply religious man …with a great sense of humor. He believed that what sets the school apart is the Ignatian approach to God and man and your role in life."

Marty believes his father would be surprised and touched by the scholarship in his honor. "He would say 'It's good you're using your money for a scholarship instead of beer!'" And he'd probably be humbled by his son's commitment to help other families who cannot afford the full tuition. "So many kids have potential but may not be in a school system that can expand on that."

As a student, Marty had to work hard in the rigorous Jesuit program, but over the years he came to appreciate the quality of the education. "I came out believing I could do almost anything."

Marty has three children who attended Jesuit Loyola Academy in Chicago. He is still paying both high school and college tuition, but is convinced "there's no time like the present. If you wait 'til it feels comfortable, you'll never do it!"